Occasionally, Watershed admin users send us helpdesk tickets to ask why they can't see the Data, Settings and Report Builder menus. They might have used those menus before, or seen them in help guide screenshots. If you're reading this guide, perhaps you're one of those users, and perhaps we've sent you here in response to your ticket (or you've found this guide yourself). If so, we hope this guide will help to explain why you can't see those menus and what you can do about it.
Who can use this feature?
 User Types

This article is only relevant to Global Admins.

 Pricing

Affects all plans (Essentials, Analyst, CLO, and Enterprise).

 Expertise

Anybody (both beginners and experts) can be affected by this.
What's happening?
For global admin users, the normal Watershed view includes Data, Settings and Report Builder menus that provide access to various administrative features. It looks like this: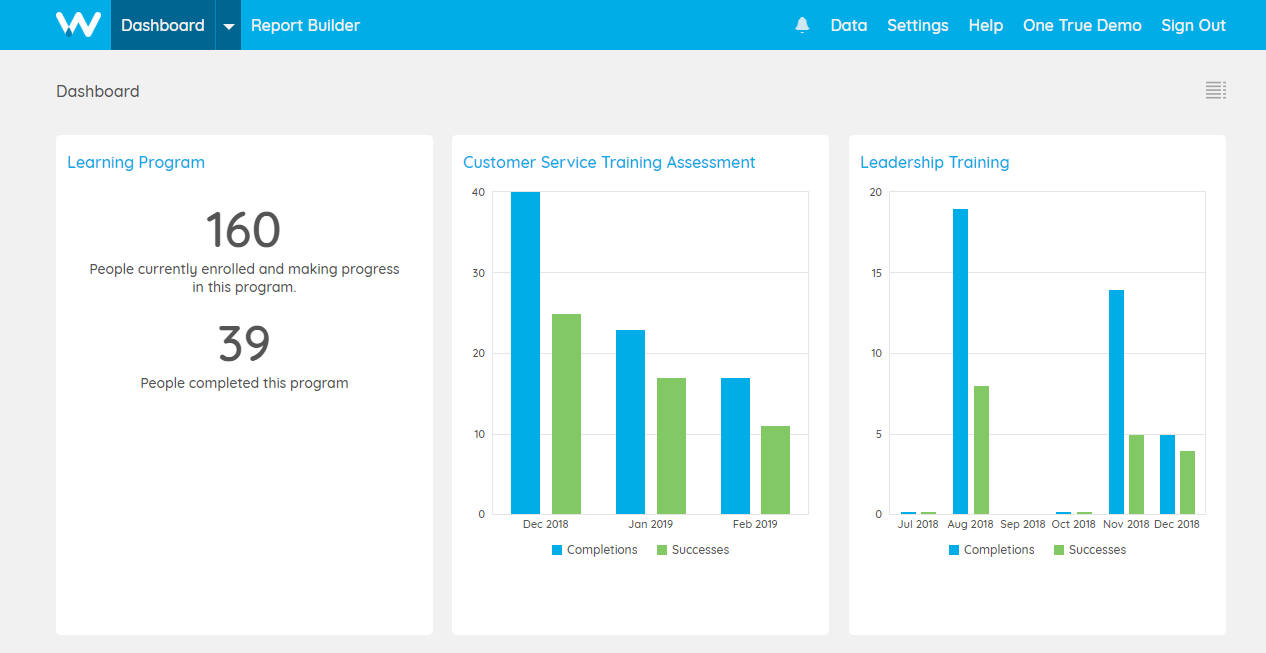 If you're not seeing the Data and Settings menus, then the most likely explanation is that you are viewing Watershed's mobile device view, which looks like this: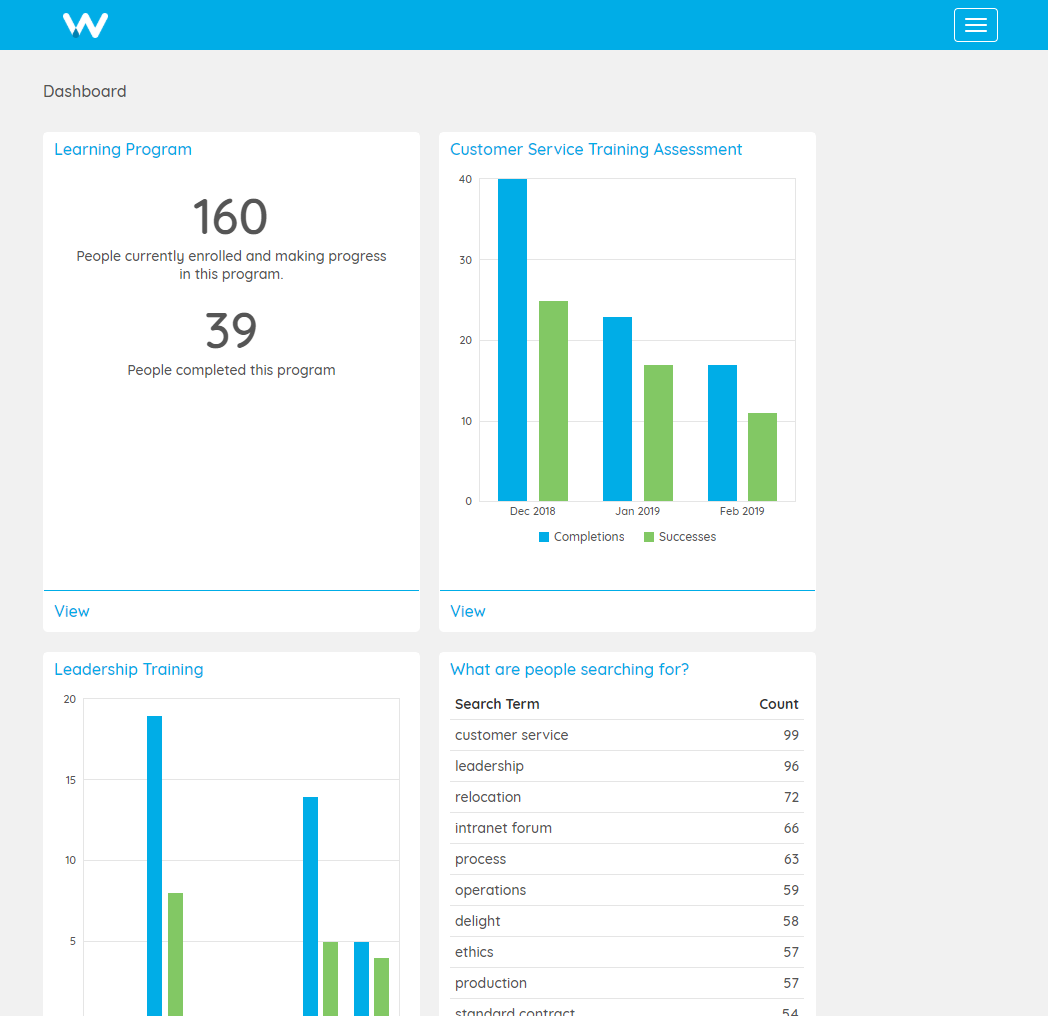 The Data and Settings menus are not visible on mobile view because mobile devices do not have large enough screens to effectively administrate Watershed. Mobile devices are only supported for viewing reports.
Why am I seeing mobile view?
Watershed presents either the mobile or desktop view based on whether the window is larger than 1200 pixels wide or not. This means there could be a few different reasons why you're seeing the mobile view:
You're using a mobile device with a resolution less than 1200 pixels.
You're using a monitor that's configured with a screen resolution of less than 1200 pixels (perhaps an old monitor).
The window is resized so it doesn't fill the width of the screen. Perhaps you have a taskbar docked on one side.
Your browser is zoomed in. 
How can I fix it?
Here's some links to external help articles about changing your screen resolution:
Here's some links to external help articles about resetting your browser zoom:
 Please note: In most browsers, pressing ctrl+0 or command+0 will reset the zoom to the default level. However it is also possible to change the default level to something other than 100% so this shortcut will not always reset zoom to 100%.