Who can use this feature?
 User Types

Any user can change their password.

 Pricing 

Available on all plans.

 Expertise

Anybody (both beginners and experts) can use this feature.
Changing your Password
To change your password, go to the Your Account section of the Settings page:

Click Edit next to Password: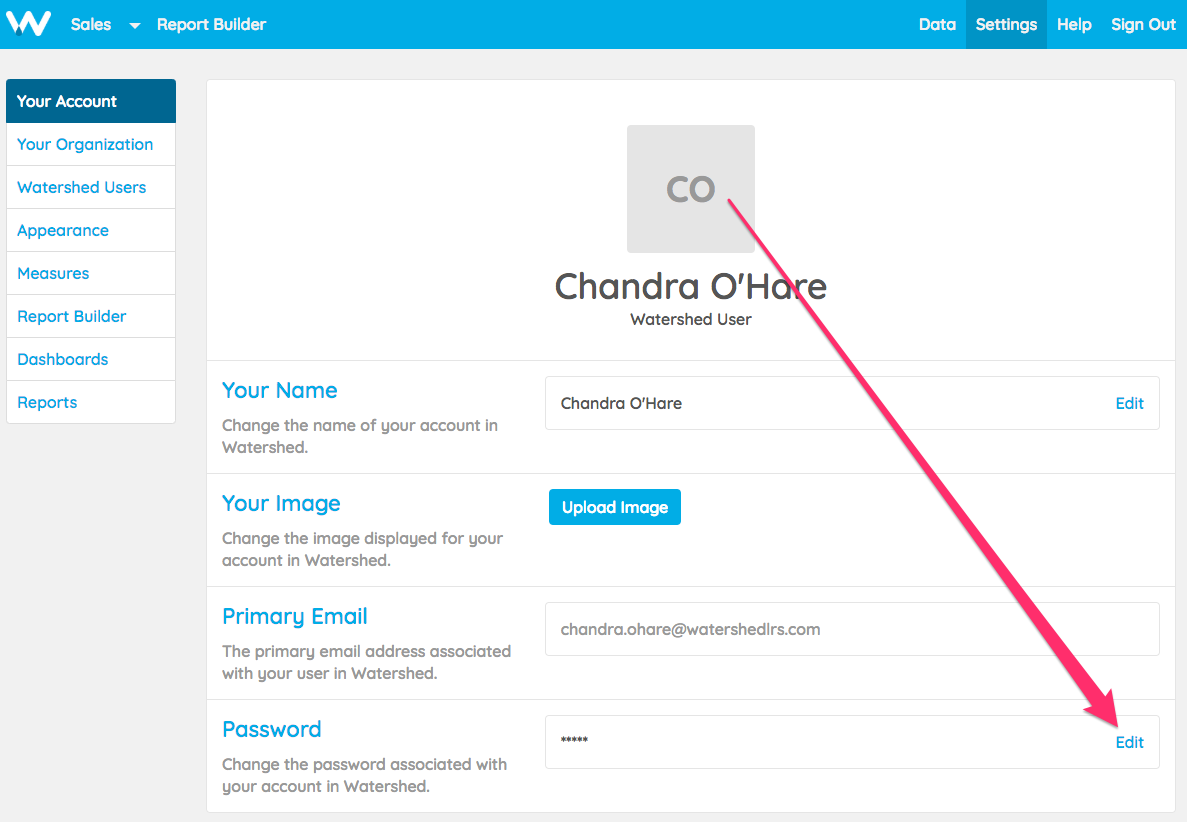 Enter your old password along with a new one and click Save. Your password will update immediately: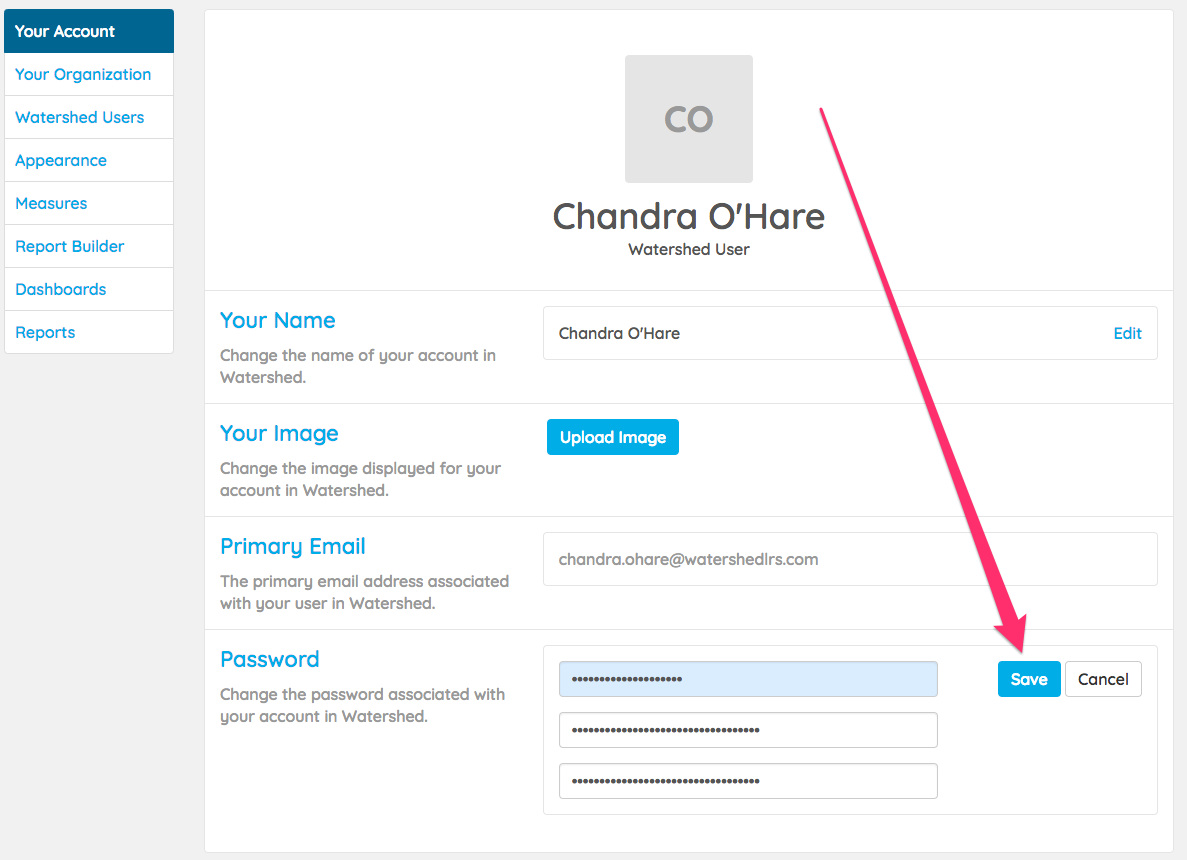 Changing your Login Email Address
 Watershed users cannot change their own login email address. You'll need to contact us if you need to change your login email address.