What is Your Reports?
Your Reports is a dashboard only you can see. Save and edit reports on this dashboard without changing Watershed for any other user. Every Watershed user has their own dashboard named Your Reports that only they can see.
Who can use this feature?
User Types

Any user can access Your Reports (Global Admins, Area Admins, and Users).

Pricing

Available on paid plans (Analyst, CLO, and Enterprise).

Expertise

Anybody (both beginners and experts) can use this feature.
How to Get to Your Reports
Access Your Reports through the dashboard menu at the top of your screen. Click the down arrow to see the full dashboard menu and choose Your Reports: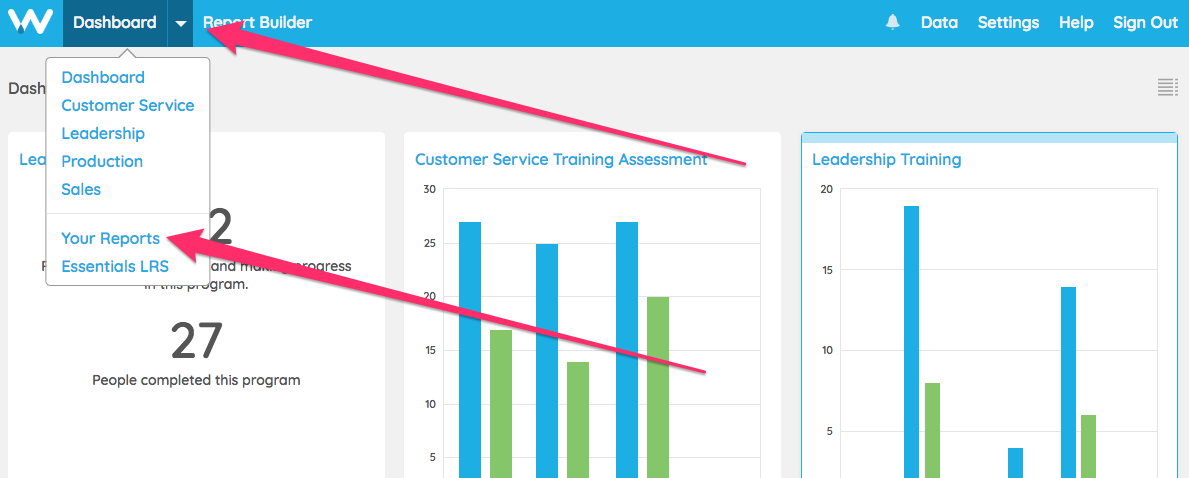 How to Add Reports to Your Reports
You can add reports to Your Reports in one of two ways: you can use Watershed's report builder or you can use the Copy to Your Reports feature.
Create New Reports on Your Reports with Watershed's Report Builder
Please note: Only users with access to Watershed's report builder can create new reports.
When creating new reports, the report will be created on whichever dashboard was opened when you opened the report builder. To create a new report on Your Reports, go to Your Reports using the dashboard menu and then create the new report while Your Reports is open.
Using Copy to Your Reports
Copy to Your Reports allows you to put a copy of an existing report onto Your Reports. Any user (even users without access to Watershed's report builder) can use Copy to Your Reports.
Please note: If you copy a report to Your Reports, this is a complete copy of the report. Any edits made to the original report or the copied report will not be reflected on other versions of the report. This can cause the original report and the copied report to become out of sync after updates to either.
To copy a report to Your Reports, click the gear icon on the bottom right corner of a report on a dashboard: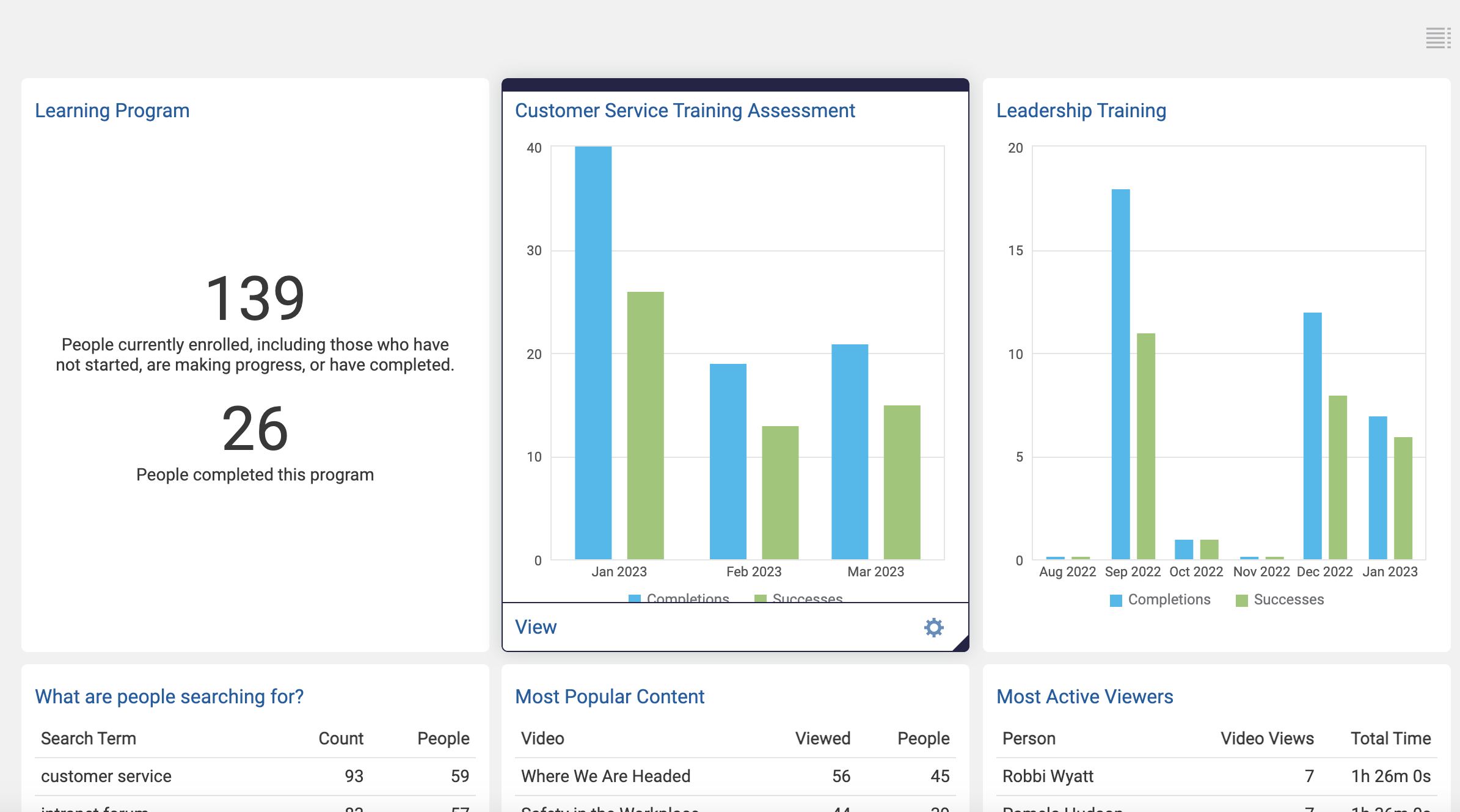 Then choose Copy to Your Reports and a copy of the report will be added to Your Reports: