What is Your Account?
The Your Account section of Settings allows you to control different options related to your login.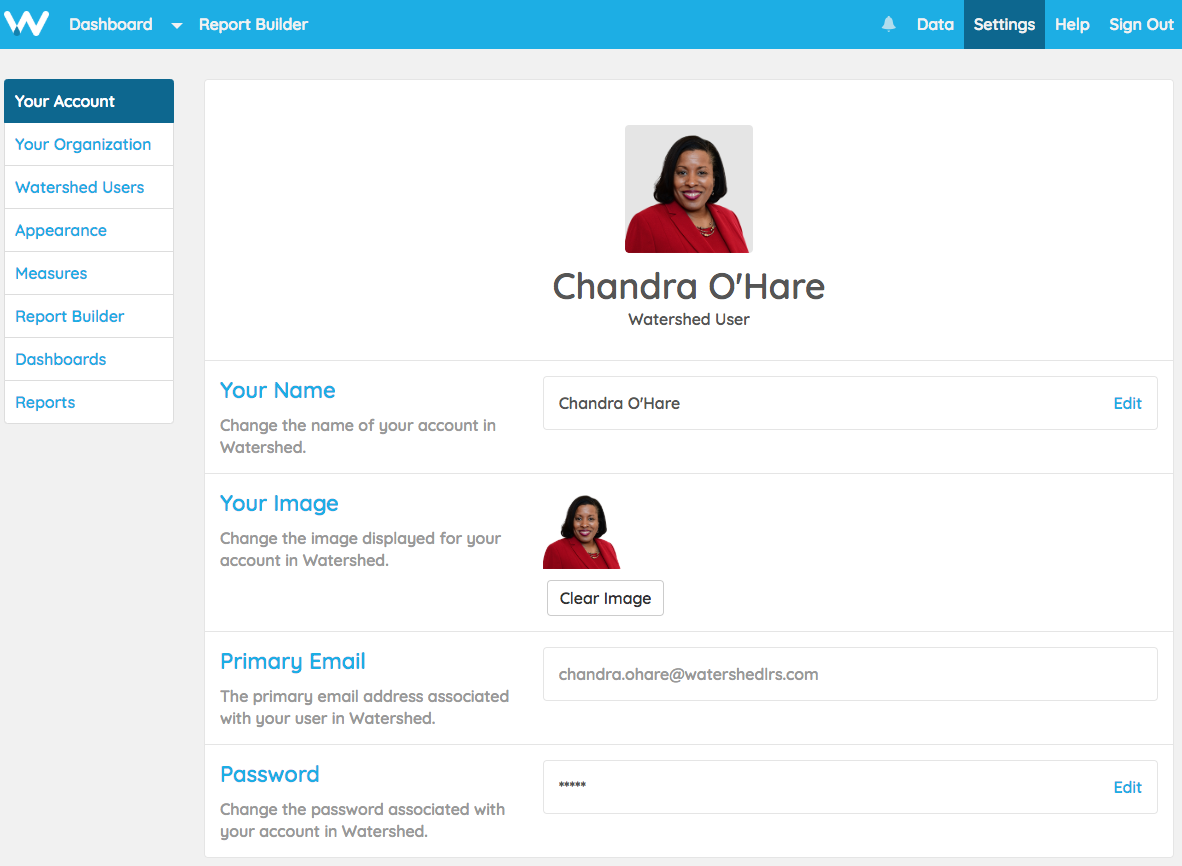 Who can use this feature?
 User Types

Any user can access Your Account (Global Admins, Area Admins, and Users).

 Pricing 

Available on paid plans (Analyst, CLO, and Enterprise).

 Expertise

Anybody (both beginners and experts) can use this feature.
How to Get to Your Account
Access Your Account through the Settings menu at the top of your screen:

Your Account Options
There are multiple sections in Your Account.
Your Name
Your Name is how your name will look in different parts of Watershed (like reports and login statements). To change your name, click Edit next to your name:

Click Save once you've put in the correct name:

Your Image
Your image will appear next to your data in some reports in Watershed (like the Interactions Report). If you've ever set up a Gravatar associated with your Primary Email Address, you might already see a picture on your Your Account page.
To upload a new image, click Upload Image:

Primary Email
This is the primary email address associated with your user in Watershed.You're unable to change your primary email address from within Watershed. Contact us if you need help changing it.
Password
This is where you can change your password associated with your login: