What is List View?
List View is an alternative to Dashboard View that is designed to make it easier to quickly find a specific report by name or description. It is especially useful on dashboards that contain a large number of reports. 
 Hint: We recommend limiting the number of reports on a dashboard. Dashboards with fewer reports have more impact than a busier dashboard and will load faster than a dashboard with more reports. Consider making use of Dashboard Categories and Report Groups to organize your reports.
Who can use this feature?
 User Roles

All user roles (Global Admins, Area Admins, and Users) can use this feature.

 Pricing 

Available on paid plans (Analyst, CLO, and Enterprise).

 Expertise

Both beginners and experts can use this feature.
How to get to List View
Access List View by clicking the list icon in the top right of any dashboard or report group.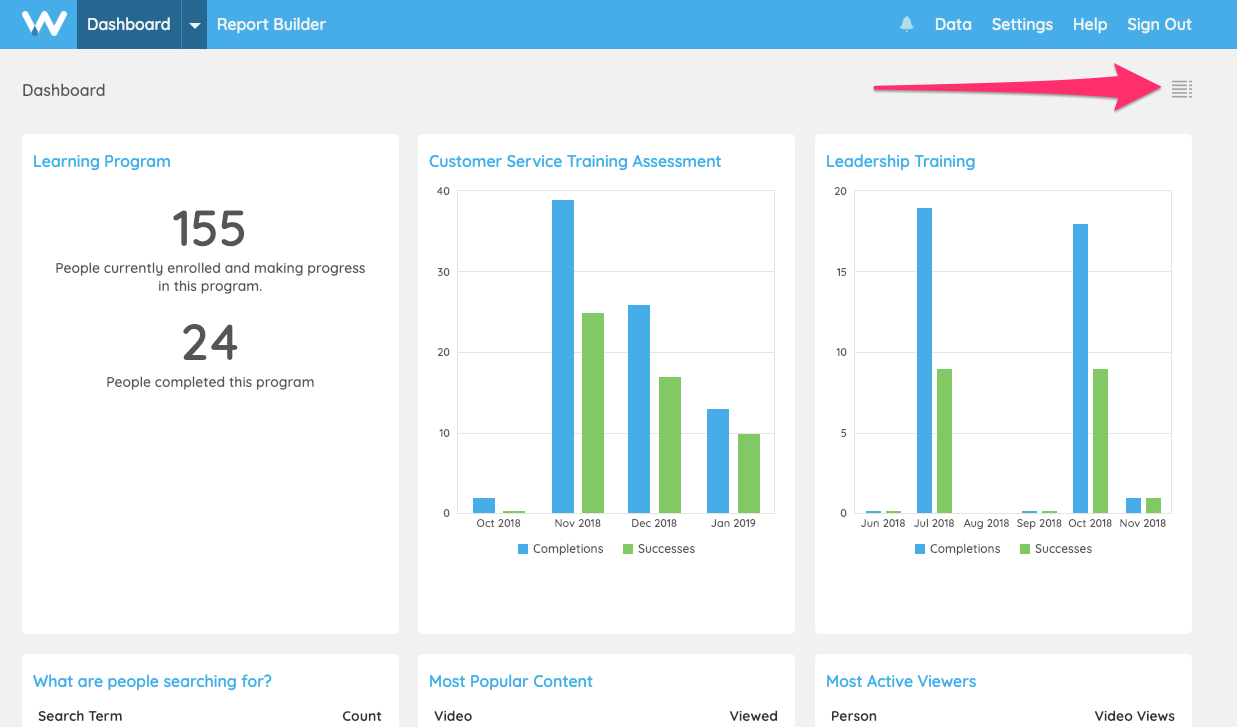 To return to Dashboard View, click the dashboard icon in the top right of List View.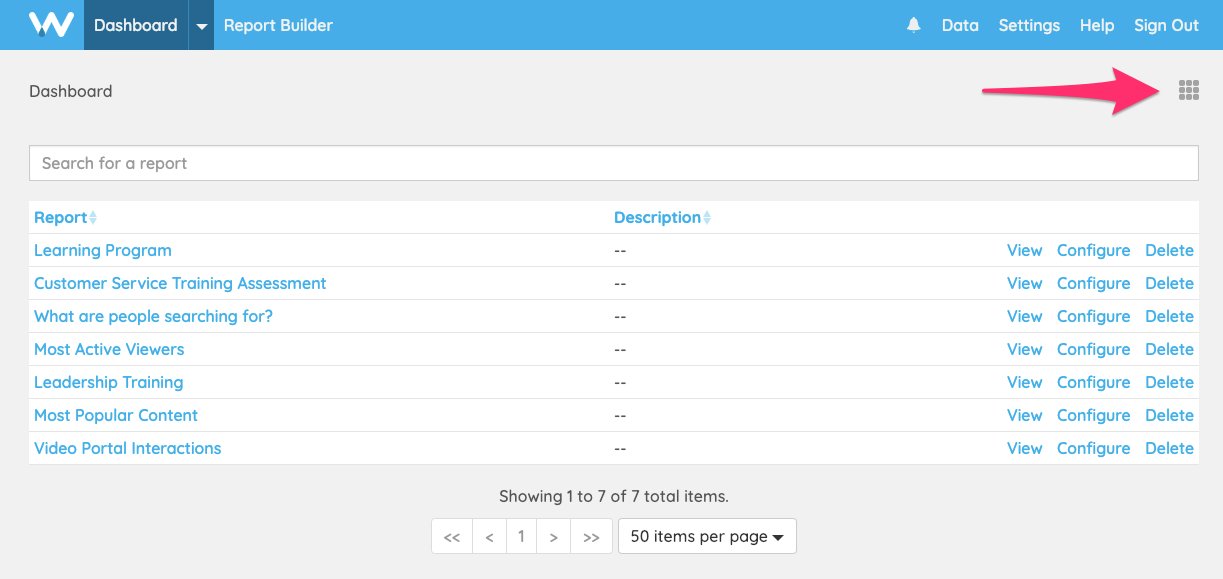 How to use List View
List View offers a number of features to help you find and access specific reports quickly. You can search for a report by name or description using the search bar at the top, or you can sort reports alphabetically by name or description. Paging controls can be used to page through reports if you have more than 50 on a dashboard.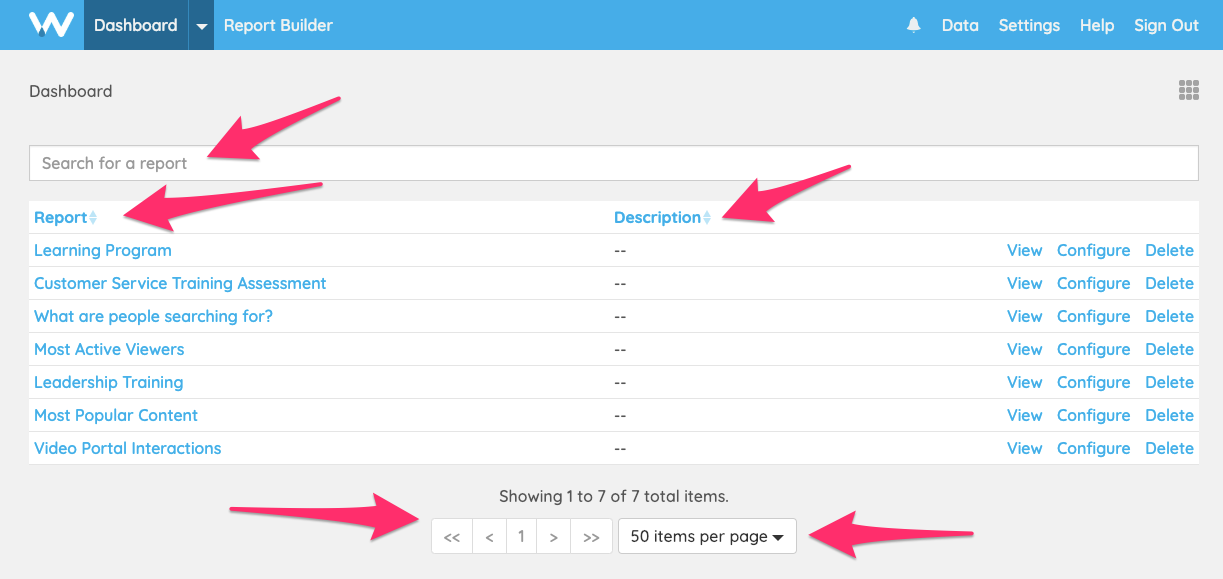 Once you have found the report you are looking for, you can view the report either by clicking on it's name or by clicking View. You can also use the Configure and Delete buttons to configure or delete the report.