Heads Up: This article is for Watershed's free product Watershed Essentials. If you're a paid client, please visit our main help section.
How do I use the reports in my Watershed Essentials Demo Dashboard?
Once you've created your Essentials LRS account, the first screen you'll see is your Demo Dashboard. This is the default view in your Essentials account until you add data—after which, your default dashboard will show your own data. We've provided demo data in your Essentials LRS so you have something to look at when you first arrive.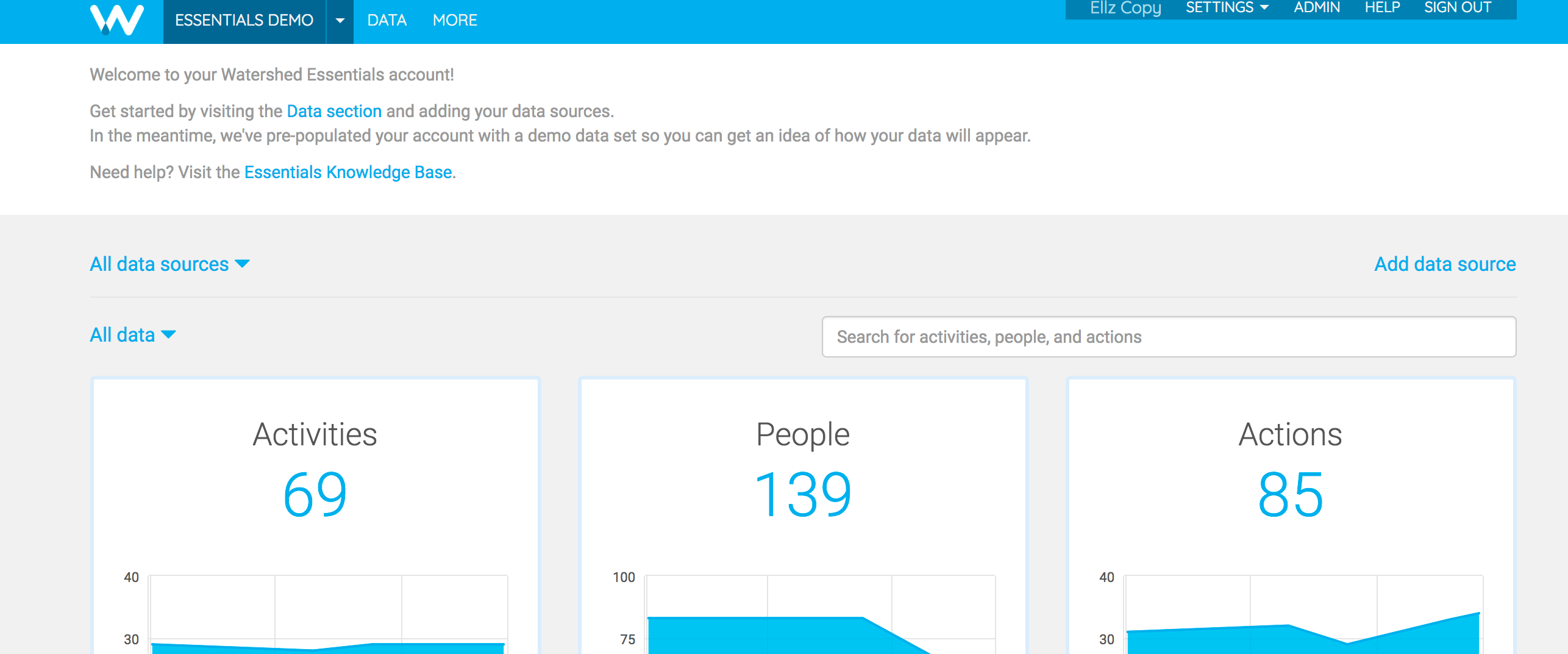 Navigating the Demo Dashboard
The Demo Dashboard demonstrates all the functionality included with your own data. This means you can:
Filter reports by data source or date range.
Use the search function.
Interact with all reports.
Drill down within reports.
Demo Dashboard Basics
1) It changes daily.
The demo data displayed within the dashboard is updated nightly, so the data displayed within the reports will change each day. This simulation allows you to experience and investigate real-time reports and data as you would in your own dashboard. After all, once data sources are connected, it's unlikely you'll have the same amount of total statements each day.
2) It doesn't affect your data.
The Demo Dashboard is loaded from a separate, master demo instance run by the Watershed team. None of the data or reports within the Demo Dashboard will impact your account or your data. That means, anything you do within the Demo Dashboard is basically foolproof, so click away.
3) It isn't reflected on the Data tab.
The tools within the Data tab are reserved only for your data, which means none of the data from the Demo Dashboard will ever appear within the Data tab. Until you add your own data, all tools will remain empty.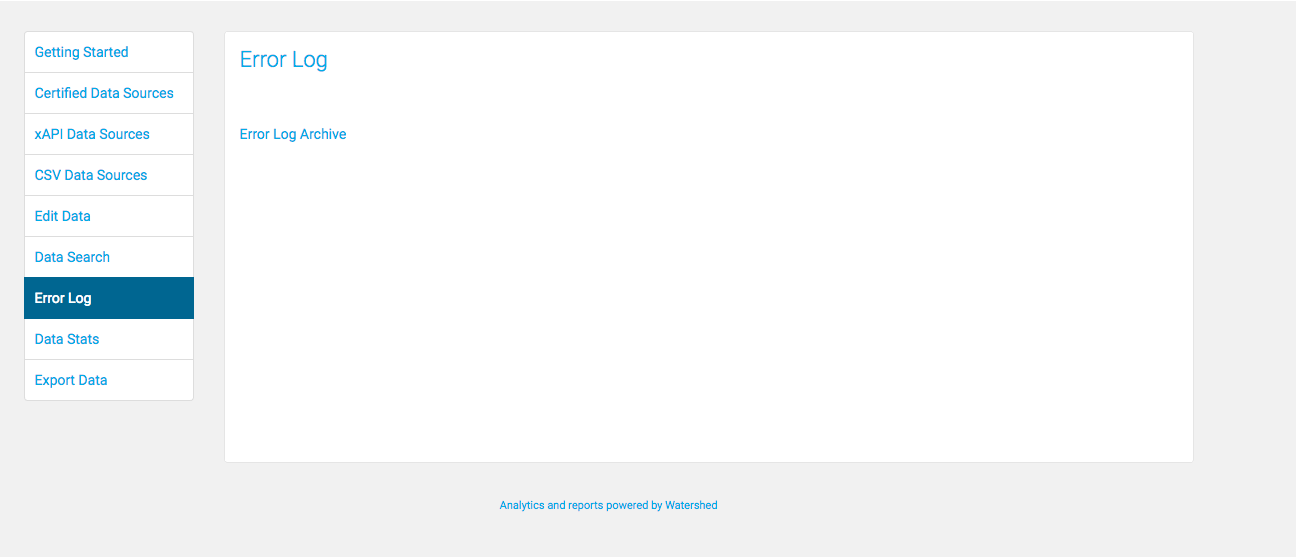 IMPORTANT: Once you've added data to your account, the existing message bar at the top will be replaced with a gray bar that provides a link to the Watershed Analytics Demo environment.