Welcome to Watershed! When you first log in, you'll find yourself on a dashboard with reports and a variety of options: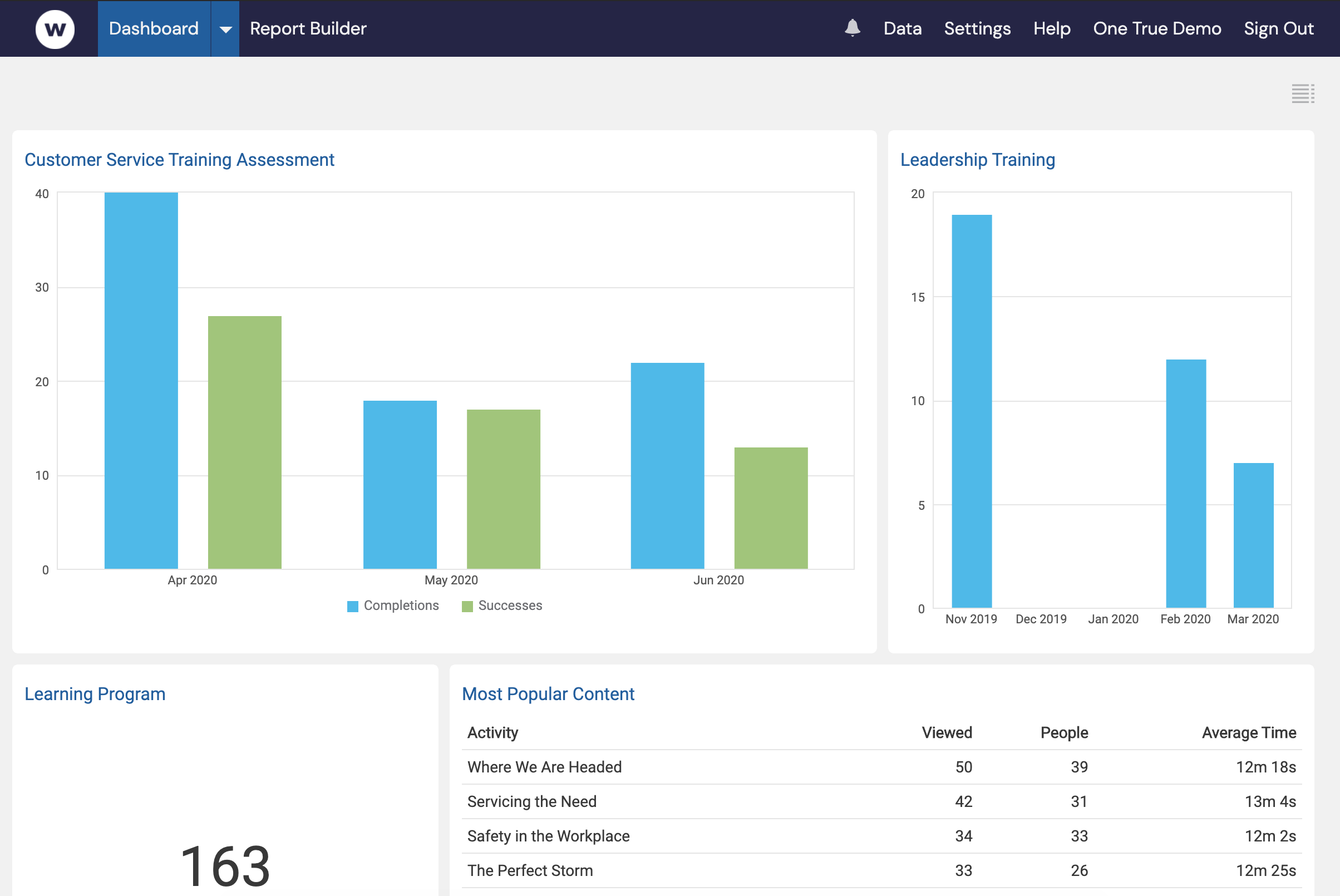 As we go on the tour in this article, please remember that your account could look completely different than the screenshots you see in this article. You'll likely have different reports, different dashboards, and you might not see every feature depending on the type of user you are or what permissions you have.
Dashboard Menu
The dashboard menu allows you to move between the dashboards you can access: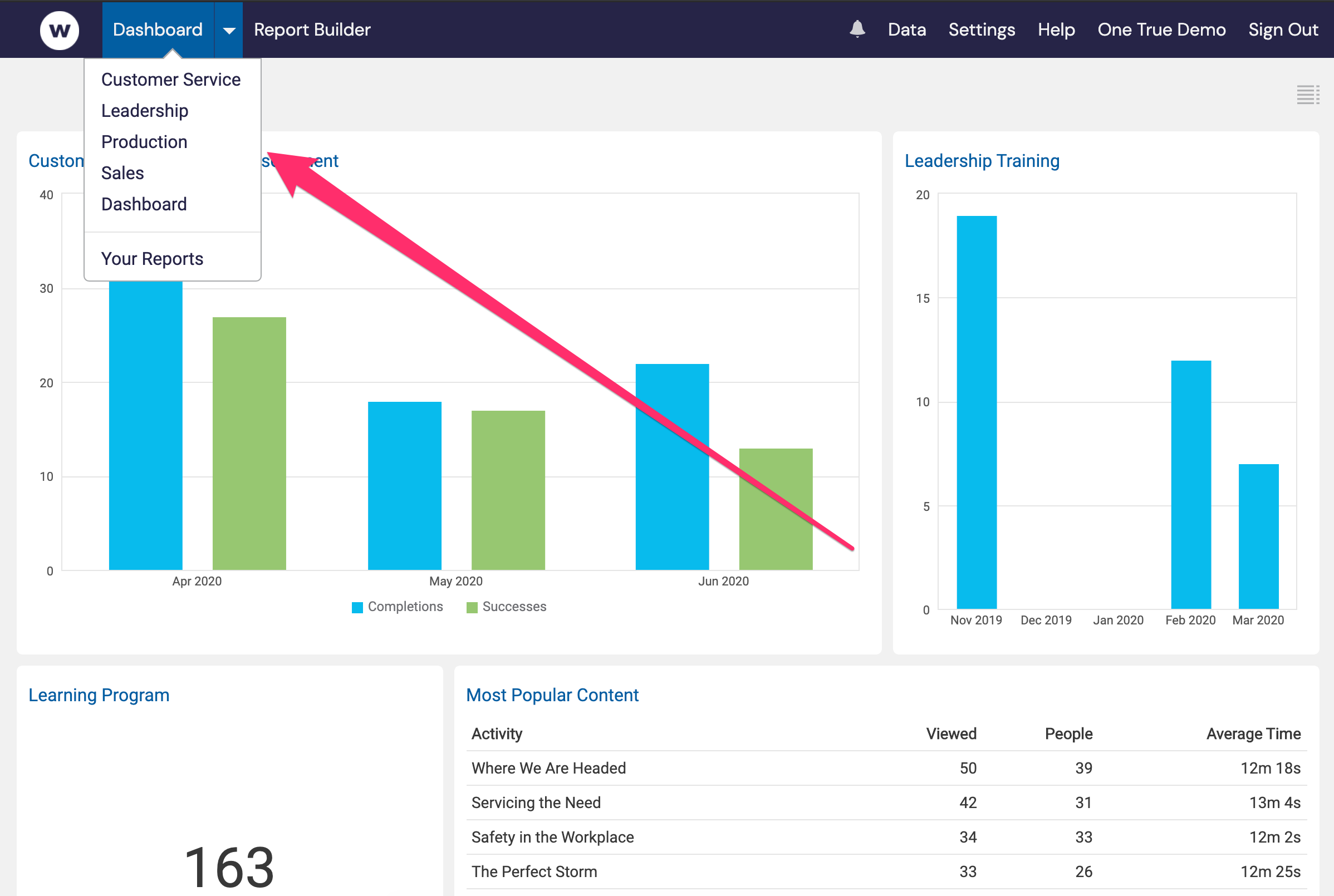 Report Builder
Clicking Report Builder allows you to create reports on dashboards: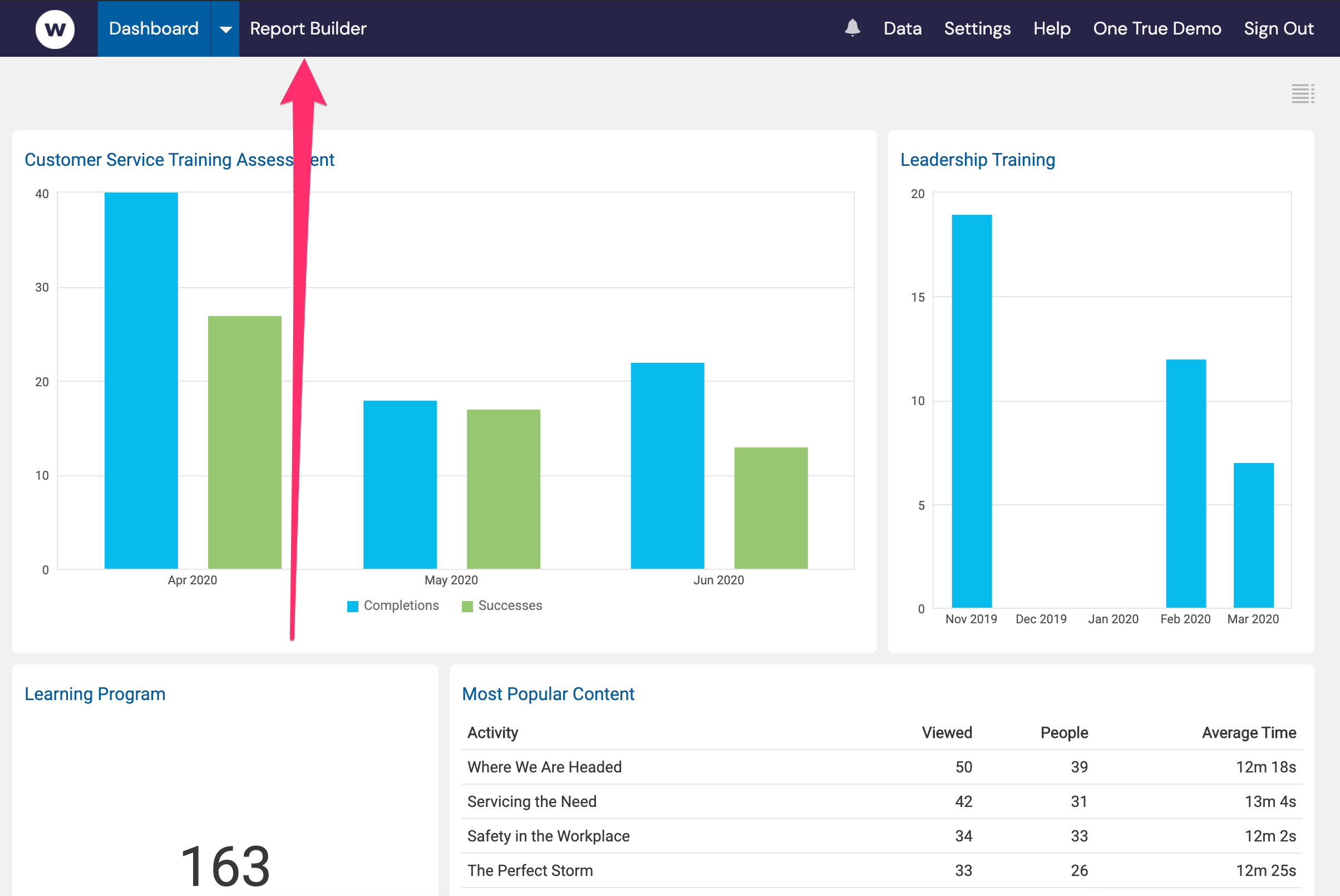 Heads Up:
Many users do not have access to Report Builder so do not be surprised if you don't see this option.
If you are a Global Admin, remember that if you use Report Builder to create or edit reports on shared dashboards, you will change the shared dashboard for everyone viewing the dashboard.
Notifications
The notifications icon shows news and recent and upcoming releases: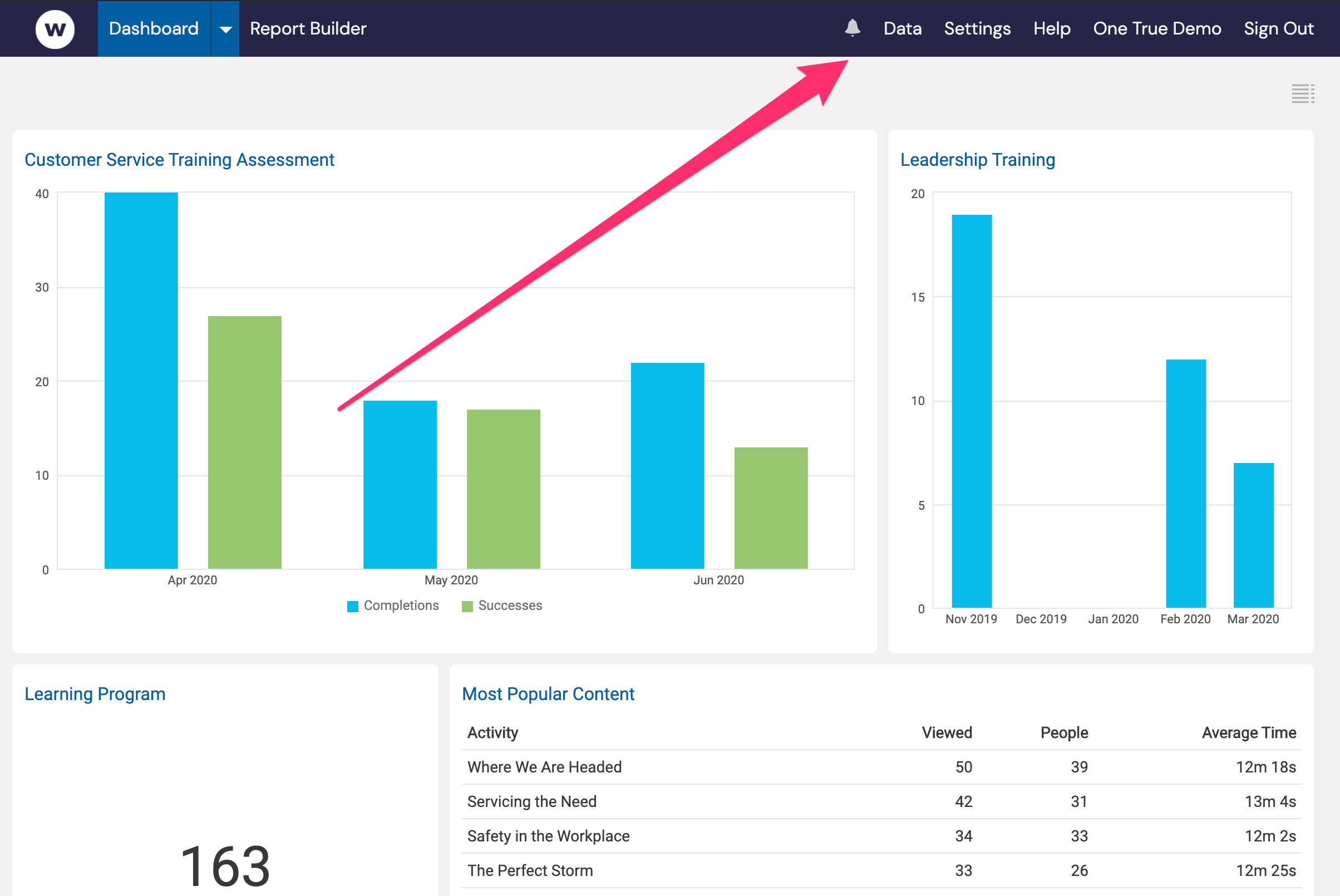 Data Menu
The Data menu gives users the ability to control data coming in, search existing data, see data errors, and control how existing data is used and displayed: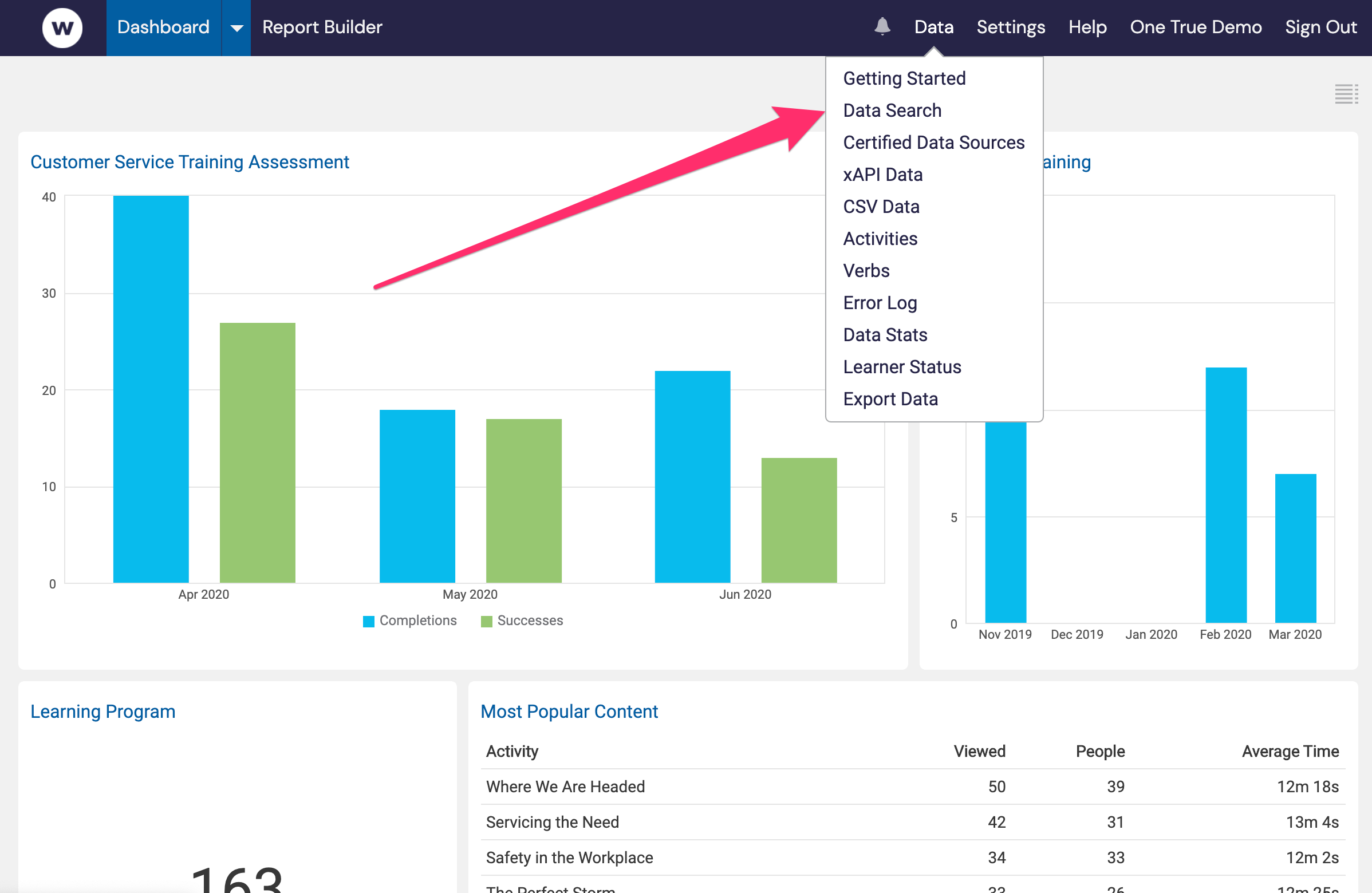 Settings
The Settings menu gives a wide variety of options to control your Watershed experience, and in the case of Admins, other users' Watershed experience: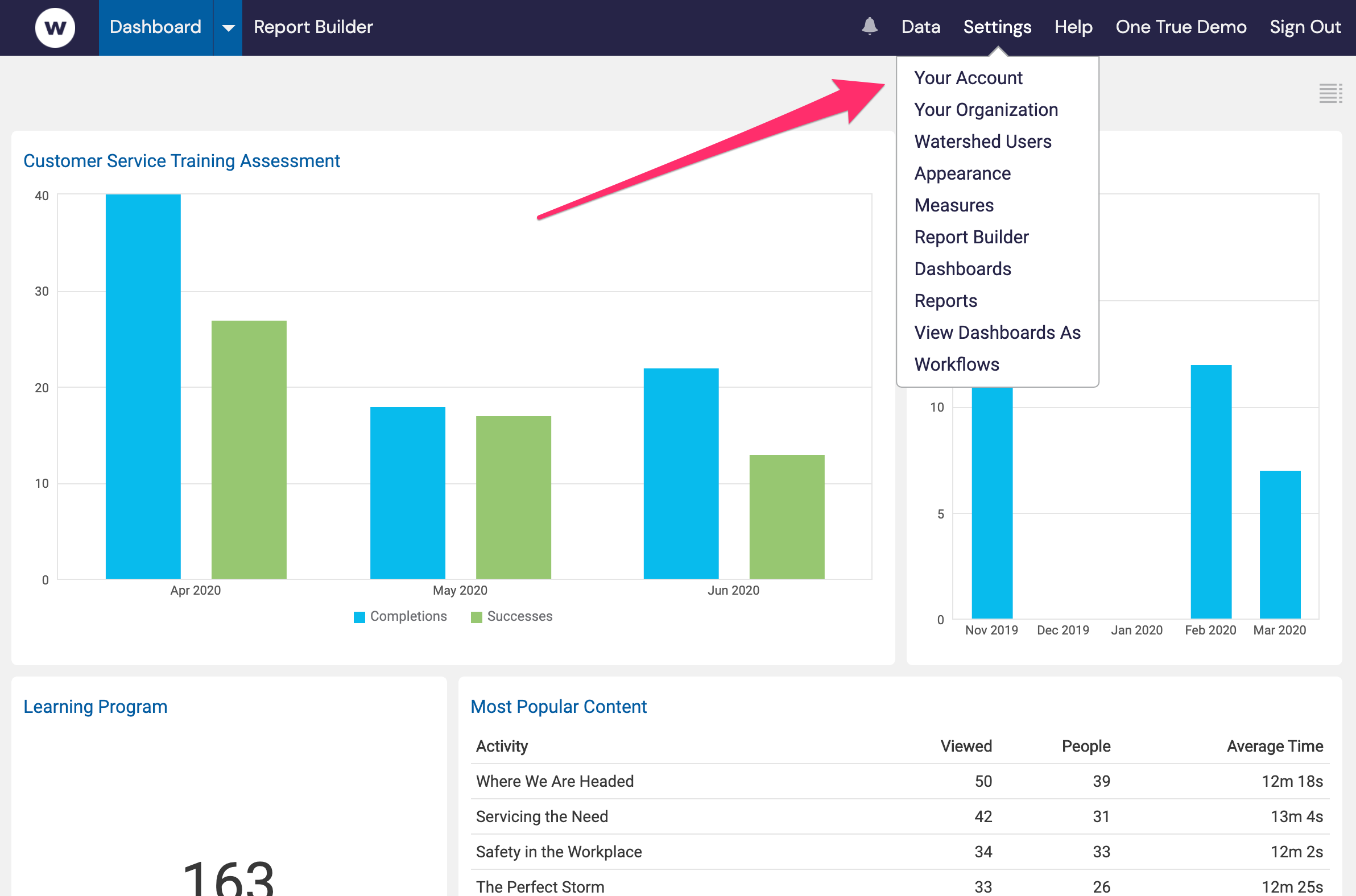 Help
Help links to our help section (the very one you're looking at!):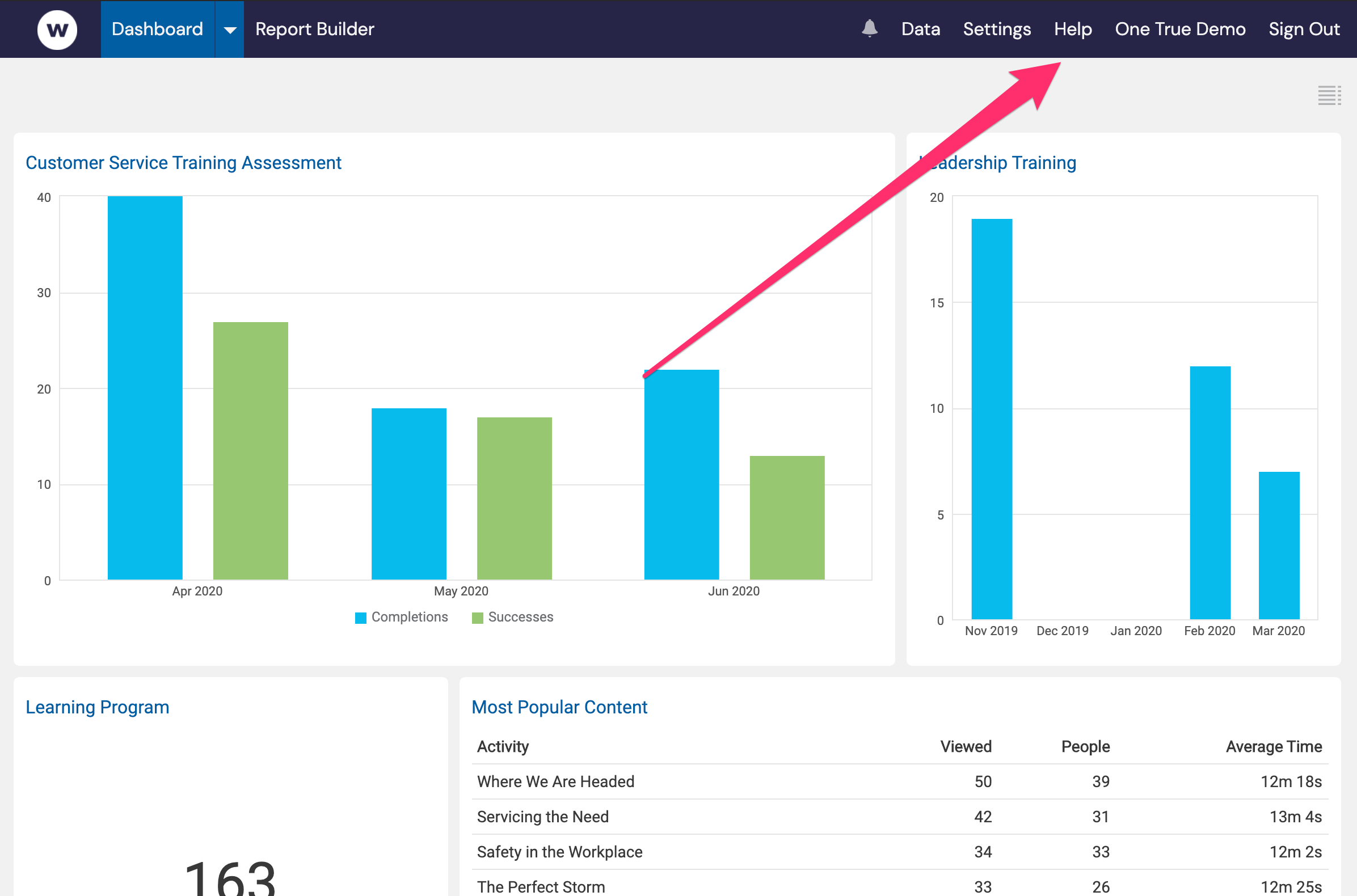 Organization Name
If you're a member of more than one Watershed organization, you'll be able to click the name of your Organization to see a menu of all of your Watershed organizations and switch between them: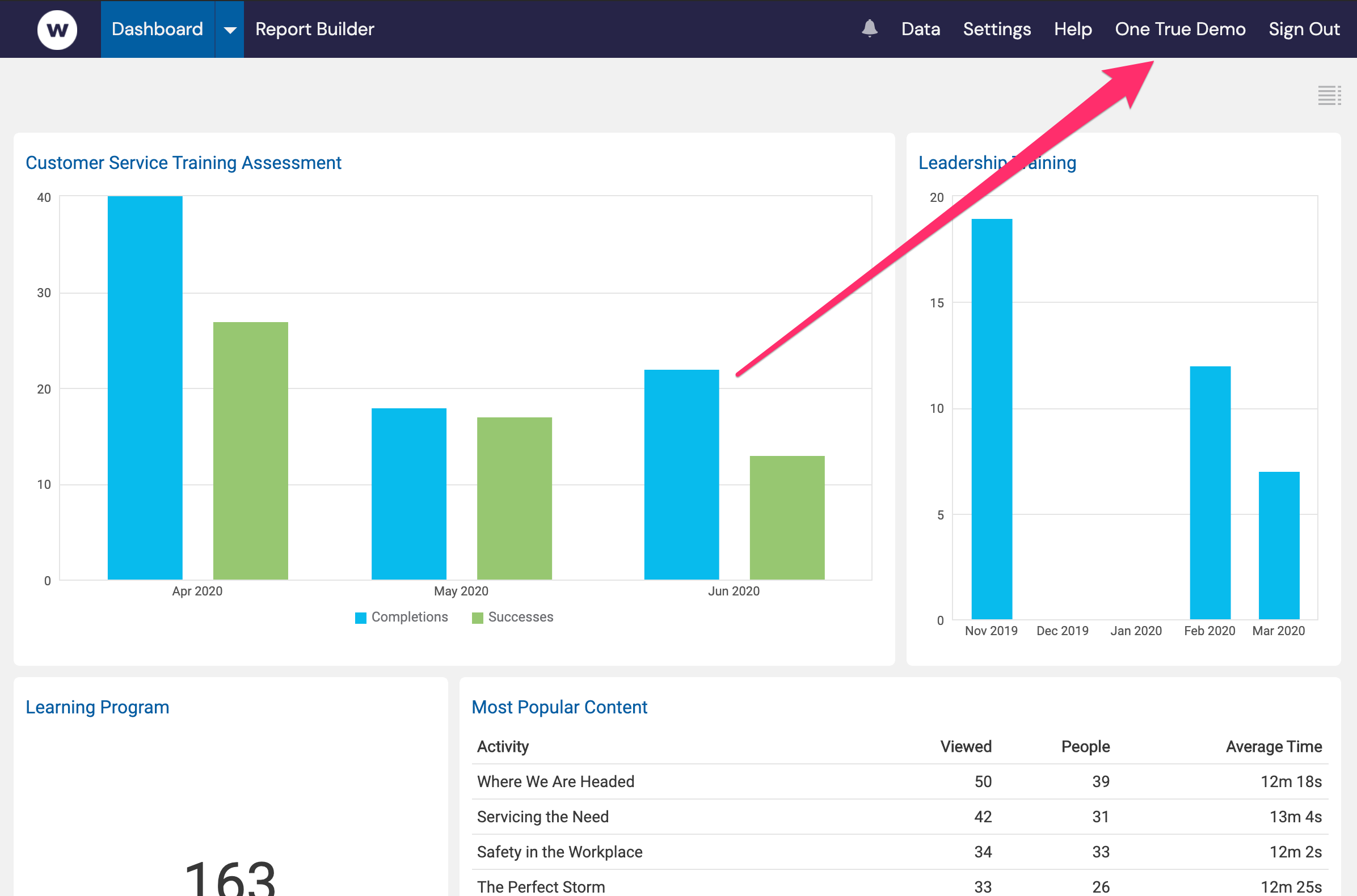 Sign Out
Click Sign Out to....sign out: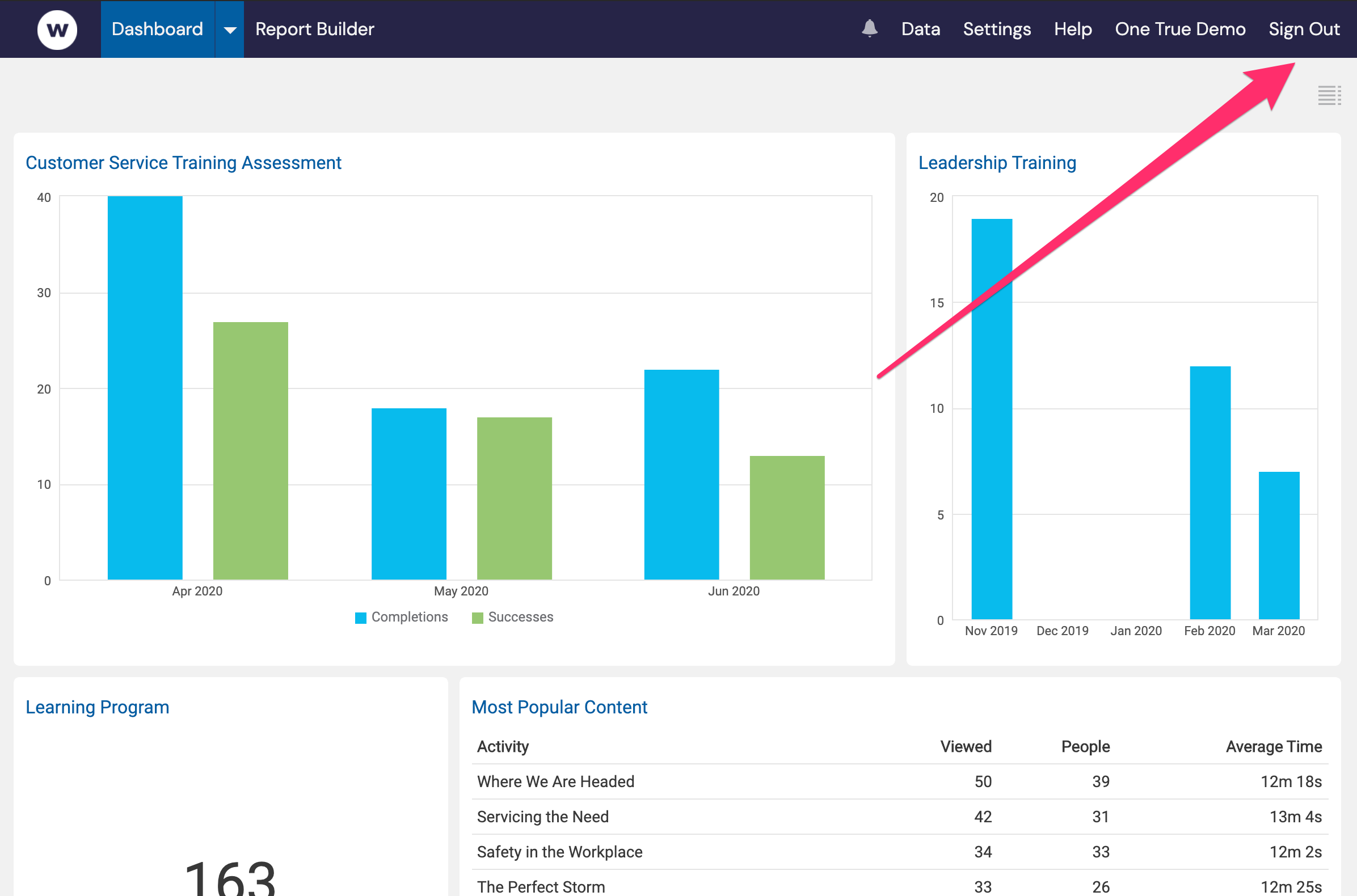 Grid View/List View
Click this icon to toggle between Grid View and List View for your reports. You'll see the same reports on the dashboard, but as a list instead of the report previews:
Dashboard Report Options
Clicking on the name of a report allows you to view the full version of a report: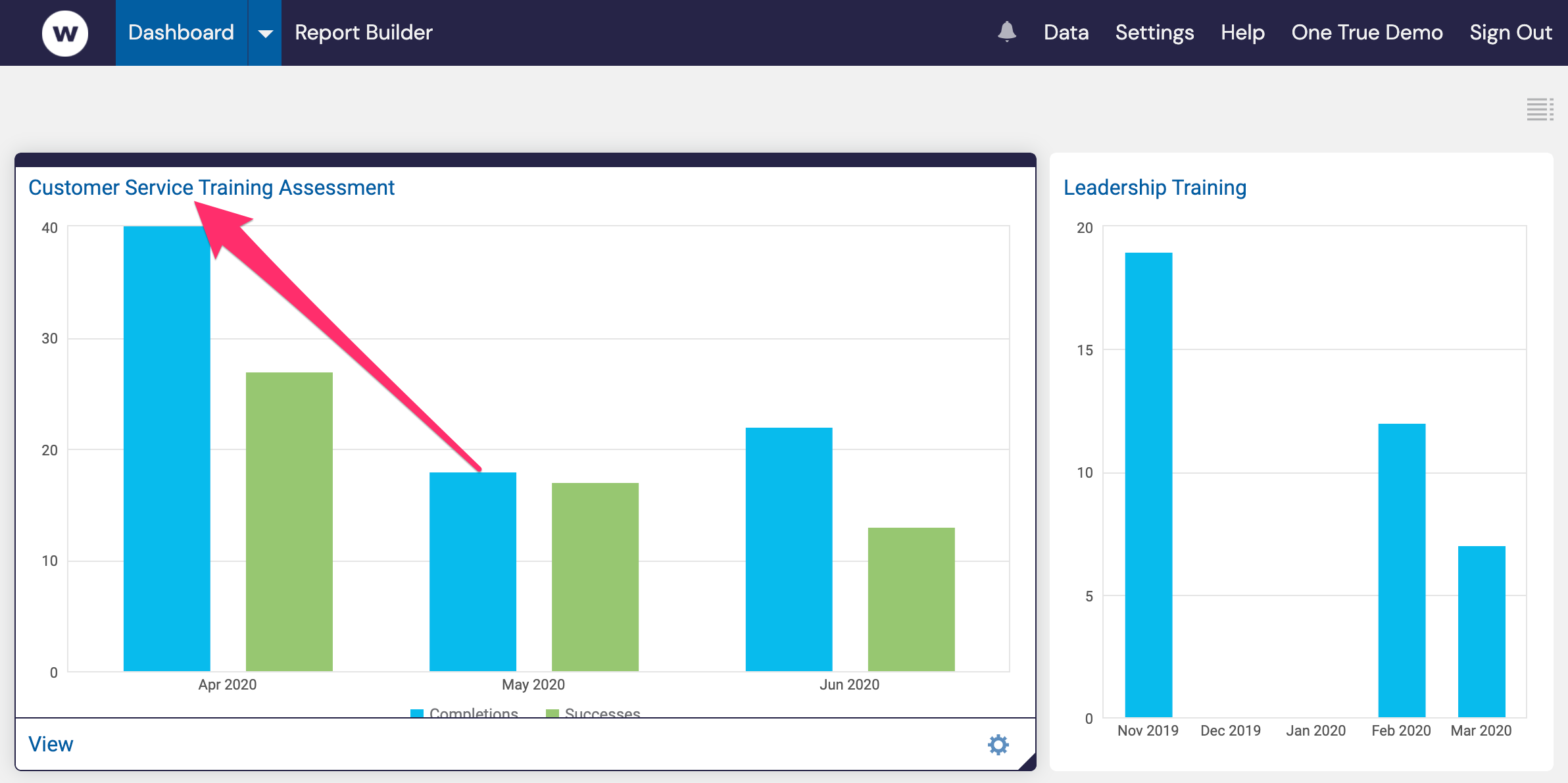 You can resize or move reports on dashboards if you're an admin. Hovering over the report shows those options: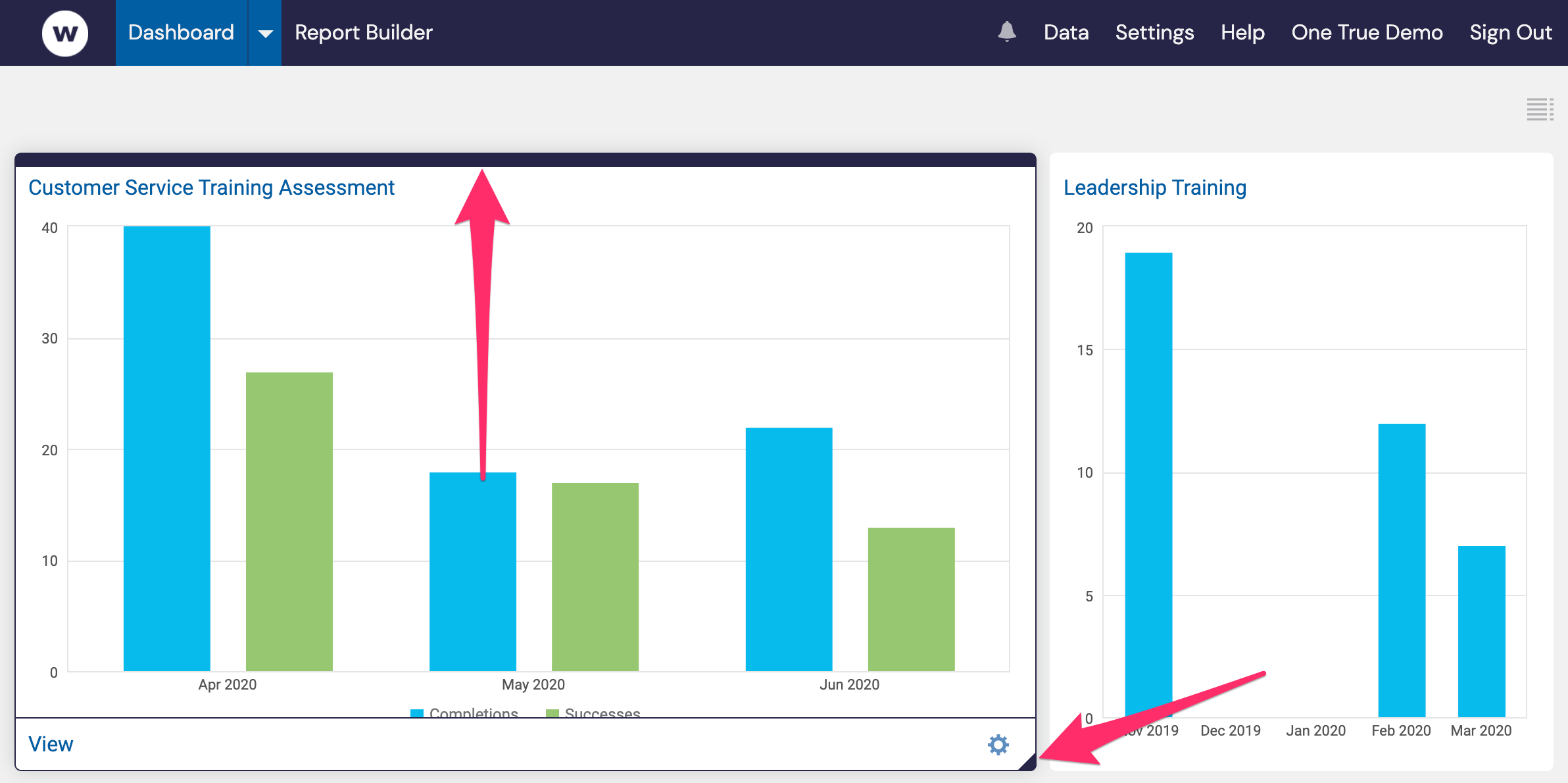 The gear icon for reports gives other quick options for the reports: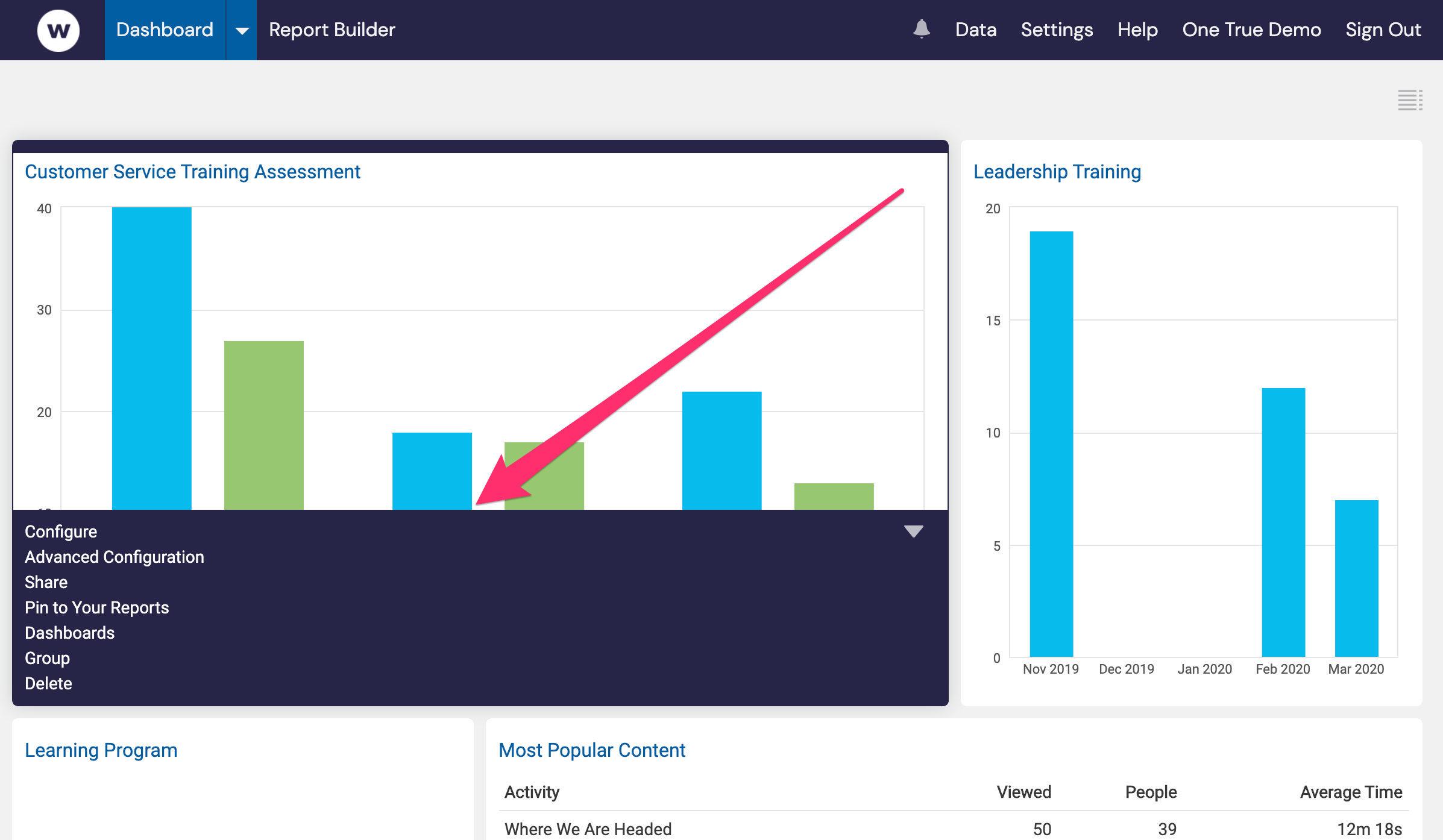 You can also hover certain data points in report previews to get more details. This varies between report types: